Batemans Bay      | Bawley Point
Bridge Plaza        | Willinga Park
9/13 Clyde Street 
2021 Event Cancelled
SCULPTURE FOR CLYDE 2019 WINNERS
ACQUISITIVE AWARD $50,000
Fracture 2- David Ball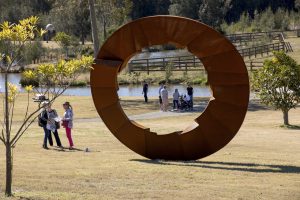 MAJOR AWARD $10,000
Family- R.M Gomboc

EMERGING ARTIST AWARD (OUTDOOR) $1000
Inner Respect- Edward Wilson

EMERGING ARTIST AWARD (INDOOR
) $1000
Head in the Stars- Amanda Harrison

SCULPTURE FOR CLYDE 2018 WINNERS
ACQUISITIVE AWARD $50,000
Dance – Haruyuki Uchida
.

MAJOR AWARD $10,000
Dark Earth  – Barry Jackson
Black fired reconstruction of a landscape.

EMERGING ARTIST AWARD (OUTDOOR) $1000
Aqueoua – Jen Mallinson
Inspired by ocean patterns, "seed of memories" a shifting mirage of light and shadow play.
EMERGING ARTIST AWARD (INDOOR
) $1000
Neural Nexus – Martin Rowney
1950s electrical parts – medical research on neuro electric system of brain & spinal cord.

PEOPLE'S CHOICE AWARD $500
Jewel de la mer – Ben Fasham
A pearl is the jewel of the sea. Materials, texture, and balance are the inspiration.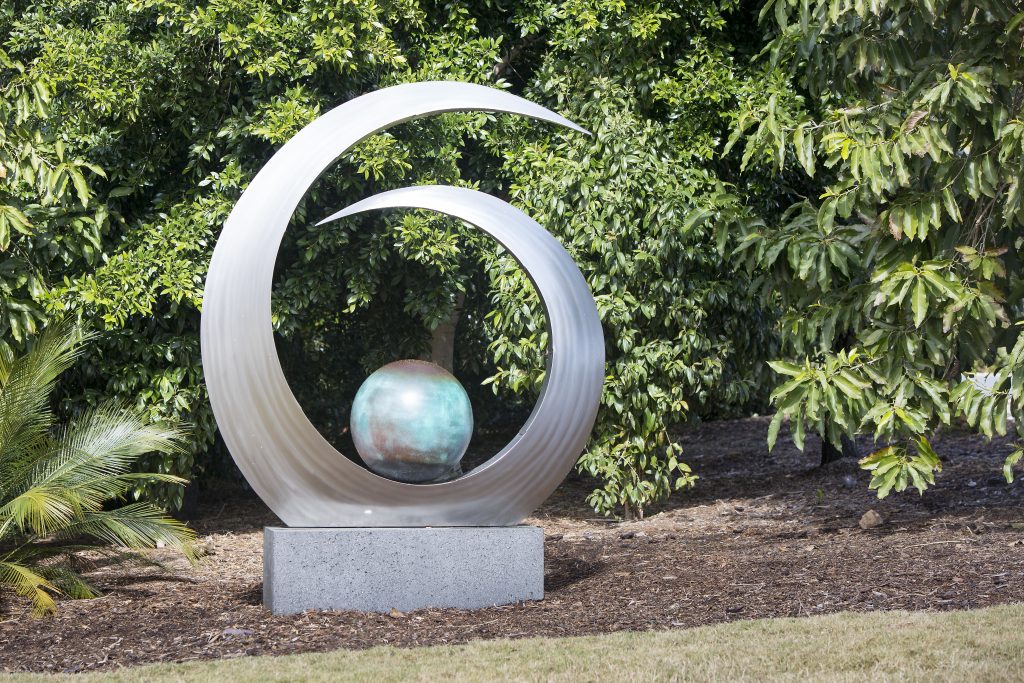 STUDENT SCULPTURE AWARD
Guardian Wolf – Amanda Mohr
A ceramic, anthropomorphic wolf by a Year 12 Batemans Bay High School student.

SCULPTURE FOR CLYDE 2017 WINNERS
ACQUISITIVE AWARD $20,000
Duet – Dora A. Rognvaldsdottir
Two seedlings larger than life, speak of aspirations and nurturing which is fundamental to all living things extending to mankind.
NON-ACQUISITIVE AWARD $5,000
Lady Godiva – John Fitzmaurice
316 Polished stainless steel with red iron bark timber.
LARGE SCULPTURE EMERGING ARTIST AWARD $1,000
Three Coloured Boys, A Post-Modern Xanthorrhoea – Trevor Dunbar & Dinah Vandermeys
These works are a post-modern take on the native grass tree Xanthorrhoea given the somewhat derogatory common name of 'Black Boys' as they were supposed to have similar qualities to native aboriginal men and their spears. This version is a species that celebrates multi-culturalism and gay rights.